NOTE: As of 2000 Sep 28, this page has been deprecated. It kept here only for historical reasons. The new page can be found at: http://members.nbci.com/tometheus/v3/TEContact.html

Here's the simplest way to contact me through most browsers. If you can't use this method, or if you're looking for my Argonne address, look below.
NOTE: This form is no longer operational until my cgi access is restored on Darkforce. Try one of the methods below.
(Web2Mail gateway used by permission of Otis Gospodnetic <Otis.Gospodnetic@mail.middlebury.edu>)
If you're making comments about these pages, please tell me what browser and version you are using. Thanks.

(In case you are not using a forms compatible browser.) Try one of the following methods of contacting me. I really DO want to hear from you. :)
---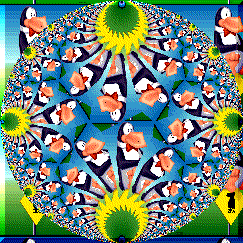 Argonne Address
Tom Elmer
Argonne National Lab
9700 S. Cass Ave.
ET-308
Argonne, IL 60439-4825
(I'm actually living elsewhere, but the above is my mailing address.)
off-hours phone: 630-734-3763
emergency (i.e. lab) phone: 630-252-5628
I also have a PO Box here which is where I'd prefer to receive letters, etc., but won't accept UPS deliveries.
Tom Elmer
Argonne National Lab
9700 S. Cass Ave. / #8374
Argonne, IL 60439-4871
See Tom @ ANL for a site map, etc.
Permanent Address
Well, I don't really have a permanent address right now, so I list my Argonne address. As soon as I get the lease to my apartment in my name I'll use that address. My mom no longer lives in Highland, CA, but you can send mail to:

Tom Elmer II
c/o Kathy Elmer
34 S. Garo Ave
Colorado Springs, CO 80910
USA
---
Send e-mail to twelmerii@usa.net
(if that doesn't work, try elmer@anl.gov)
(Last resorts: tomelmer@juno.com, twelmerii@hotmail.com )
Note: Juno won't take files over 64K in size or handle attachments.
---
Online Methods
*NOTE* The following are going to be unreliable compared to e-mail while I'm at Argonne.

To see my connection information (IP address, online status), check here.
---
IRC: When I'm online, I'm usually logged on to an Undernet server. I go by the nicks of DkLt or ShdwVrln.
---
Telnet:
I'm a MUSH fan so you can usually find me at SACMUSH (sacmush.swau.edu 4201), or TinyCWRU (tinycwru.tinymush.org 4201) as Shadow of Light, Tometheus, or Father O'Riley depending on my mood :) (Check here for MUSH help)
I also go to some EW-Too Talkers to see some friends as well. Check at Resort (resort.org 2323) or FootHills (toybox.infomagic.com 2010) as SirTom.
---
Via ICQ: (11189737)
---
Other Online Forms: I do go to other things occasionally, (i.e. PowWow: twelmerii@usa.net) but it's usually better to check on IRC/ICQ or one of the others above to get me to go there. (I have some online games too to play if interested :)



Tom and Friends (Pictures and 'pages)


Philosophy
WWW Links
Homepage


Last updated: 2000 Sep 28