Image:R&D 100 Award (group).jpg
From Wikitheus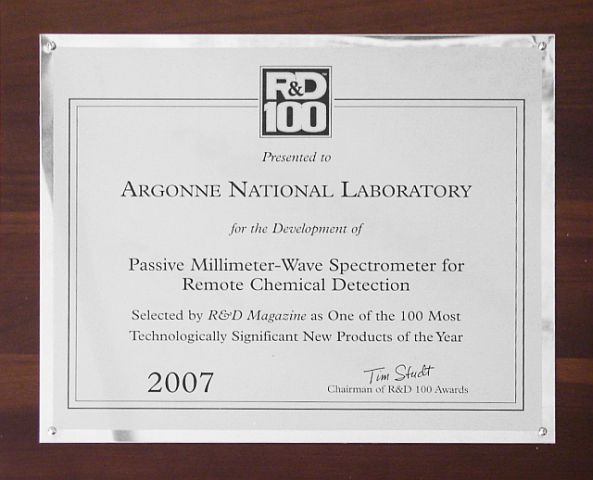 This is our group plaque that gets mounted in our awards case in the building. (This is the one we actually received at the awards banquet.) R&D Magazine will send our personalized plaques later.
File history
Legend: (cur) = this is the current file, (del) = delete this old version, (rev) = revert to this old version.
Click on date to see the file uploaded on that date.
Links
The following pages link to this file: